February 12, 2014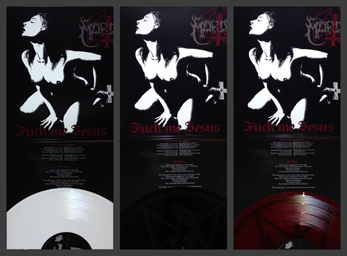 Osmose Productions have reissued the long time delated Fuck Me Jesus
demo tape. The legedary demo was unleashed upon this world summer 1991
on cassette and later in 1994 as mcd/7″.´Finally the classic recording is being
made available again. Not restored, not remastered, no bonus material just
the black spell of destruction on mcd as well as strictly limited 12″ vinyl
versions on black, red and white vinyl!